Custom Imprinted Best Selling Books

We can add your logo and message to any Book that can be found in a bookstore. If you have a particular book title or author that you would like to use to promote your company or organization to motivate your people or give as a gift to your customers please consider books for this all important task.
You can have a detailed message, personal letter, advertisement, and your business contact information or anything else that can be printed on paper. Feature your 4-color custom artwork, your full-color logo, photographs of your company's products, staff, location, mission statement and so much more.
Based on your topic, audience, quantity and budget, we can suggest book titles and show you how flexible books can be to customize.
Need pricing information or book availability you are invited to call us at 206 285-5359 or email donace@promotionalproductsandideas.com
You name the book and we will let you know the minimum quantity and the price.
Examples of Custom Sheets
Pictured below are several examples of insert sheets that have been done for inserting into the front of the book.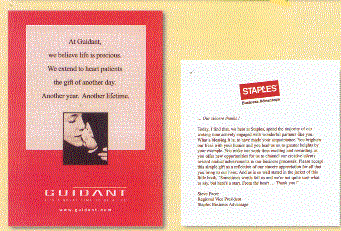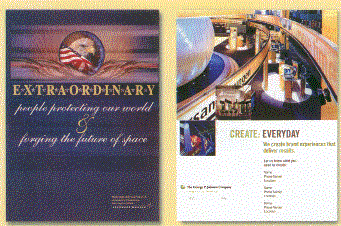 Books of all types are available for your custom message.
Here are a few book ideas for Employee Relations and Motivations. We have mamy more titles to choose from.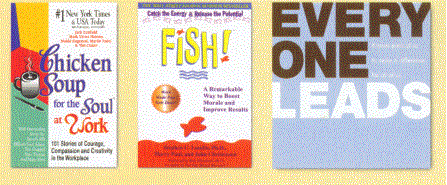 Chicken Soup Books
With a large assortment of the ever popular Chicken Soup Books we can do a custom 4 color promo sheet on the front inside of the book in a quantity of as low as 50. Have a specific Chicken Soup just ask us and will be glad to help you.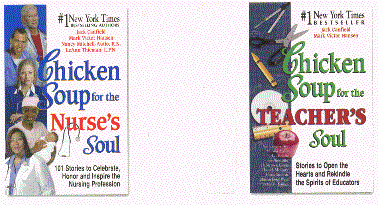 Travel, Conventions & Meeting Gifts
Pictured below are several books and ideas for your consideration. The Then and Now series of various Cities are great items for visiting conventioneers and Travel books are good for promoting sales and travel trips. Call us at 206 285-5359 with the type of book and quantity you need and we will be glad to quote you.


Brand Awareness and Product Promotions
Books will help build your business. Give books and quickly see for yourself how they will help you build better business relationships with the people who keep your company or organization growing - Your Customers, Your Employees and your Customers

City and State Books
We have many City and State books from all over the World and just let us know which City or State book you have an interest in and the quantity you need for your custom message.

Promotional Products and Ideas
206 285-5359
FAX 206-286-1276