Wednesday, June 25, 2008
Yackle
The Yackle is a new sports product that requires no athletic to throw or catch. Its soft construction and aerodynamic momentum created by its spinning effect makes it travel farther than a football.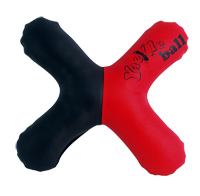 Available in a variety of colors plus a glow in the dark version. Call us at 800 960-9080 for current pricing or email us at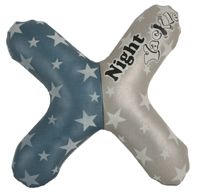 Thursday, June 19, 2008
Goofy Pens
We have a large selection of Goofy Pens and are picturing two of our more recent additions. The Football pen and the Girl Basketball pens both are 8" in length and provide an imprint area of 1 3/4" X 3/8".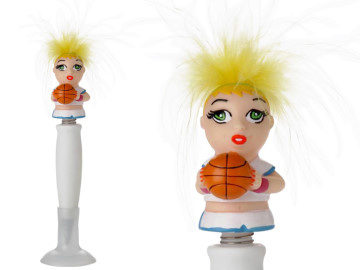 Minimum order with a custom imprint is 200. For current pricing and questions please call us at 800 960-9080 or email us at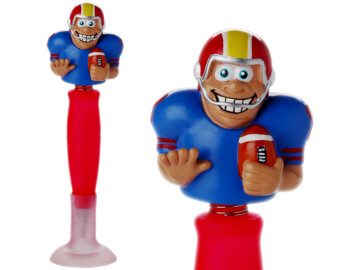 Interested in other types of novelty pens? Please visit our Novelty Pens website at Novelty Pens website
Monday, June 16, 2008
Cookies with Four color imprint
Our 3" round cookies are made of a chocolate wafer and frosted with a sweet vanilla icing. Your full color imprint can appear on the 2 1/2" icing area.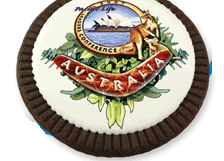 Call us at 800 960-9080 for current cost and minimums or email us at
Friday, June 13, 2008
Digital Photo Key Chain
Our mini digital photo key chain features up to 107 of your favorite photos. It has an ultra bright high resolution 1 1/2" color LCD screen. The photos download directly from your computer into the keychain amd are automatically resized to fit the screen.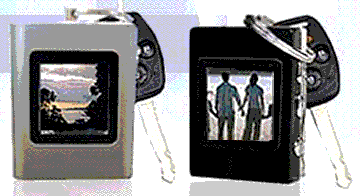 The product measures 1 3/4" long X 2 3/4" high and provides a custom imprint area of 1" X 1/4". It has a fully rechargeable battery amd comes with a USB Cable (File transfer and charging) Plug & Play and is 16MB and Windows or Mac compatible. Minimum custom imprintable quantity is 100. Call us at 800 960-9080 for current pricing or email us at
Friday, June 06, 2008
2009 Planner
Choose from three stock covers and put your custom imprint in the 2 3/4" X 1.12" imprint area.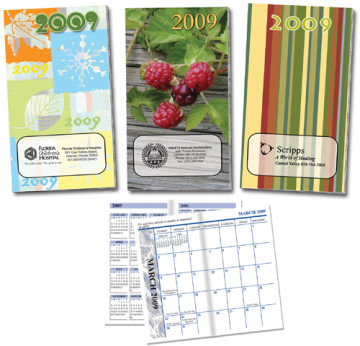 Every month is displayed on a two month spread with ample room for notes. It includes a 3 year planning calendar and sections for phone numbers and addresses. In the minimum of 500 with your custom imprint the price is only $ .27 each. For more information or questions call 800 960-9080 or email us at