Thursday, July 31, 2008
Cotton Candy
Our Cotton Candy container measures 4 1/4" in diameter and is 5 1/2" high and is stuffed full of our delicious cotton candy.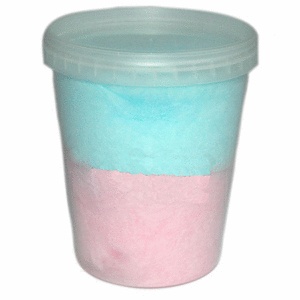 Your custom imprint appears in an area of 11" wide X 3" high. Minimum order is only 100. Please call us for current pricing at 800 960-9080 or email us at
Tuesday, July 22, 2008
Digital Photo Clock Frame
The Digital Photo Frame Clock measures 9" wide X 6" high X 3/4" depth. It has an alarm clock, thermometer and calendar plus it holds 30 of your digital pictures that can be stored for instant viewing.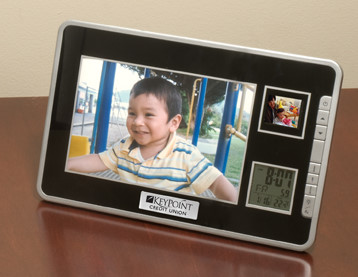 The imprint area is 1 3/4" wide X 3/8" high and the minimum order is 12. For current pricing call 800 960-9080 or email us at
Thursday, July 03, 2008
Tapel
It is a stapler, a clock and a scotch tape holder all in one! It's the Tapel! It measures 2 3/4" wide X 8 1/4" high and provides an imprint area of 1" wide X 2" high or a 1 3/8" diameter area. Available in Red, White, Gray or Blue.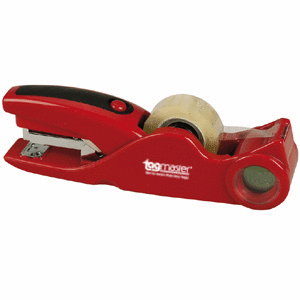 The Tapel can stand up or sit down the time is always right. It uses standard tape and refills and has rubber feet to prevent scratching. The button cell battery is included. Minimum order os only 50 and the are $ 8.68 each. For peicing on larger quantities please call 800 960-9080 or email us at