Sunday, August 24, 2008
Swish
Our 4 5/8" high X 3" wide X 1" depth Swish can create a basketball frenzy for both young and old all year long! Just flip open and start playing. Easily fits in a pocket.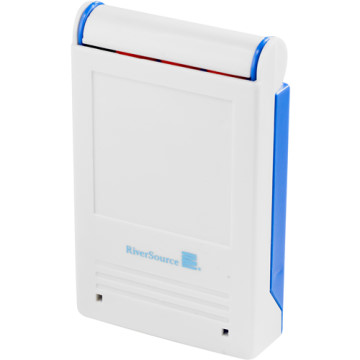 It provides an imprint area of either 1/4" X 1 1/4" or 2" X 4/8".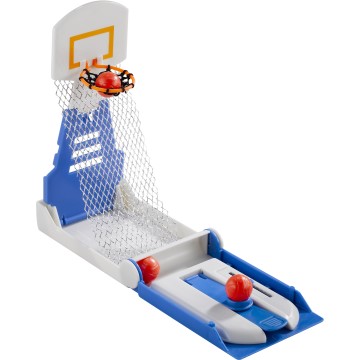 In the minimum order of 96 with a one color imprint the price is $ 5.00 each. For questions or other information please call us at 800 960-9080 or email us at
Monday, August 18, 2008
Football Door Mat
Our 20" X 30" football door mat can be custom imprinted with your team name and logo.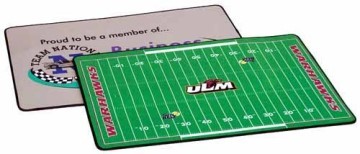 In the minimum quantity of 12 your custom imprint can appear. Pricing in the 12 quantity is $ 22.90 each. For more information call us at 800 960-9080 or email us at
Posted by
donace
on 08/18 at 04:17 PM
Kids
•
Sports Related
• (0)
Comments
• (0)
Trackbacks
•
Permalink
Tuesday, August 12, 2008
Full Color mini Calendars
Available in a 4" X 5 1/2" or 3" X 4 5/8" size these mini calendars for 2009 can have a full color picture of your choosing. In the minimum of 250 the smaller size is only $ .54 each and the larger size is $ .96 each. Prices good thru September 30, 2008. For information on larger quantities or questions please call us at 800 960-9080 or email us at
Saturday, August 09, 2008
Two Speed Stick Vaccum
Our two speed Stick Vaccum is lightweight and perfect for quick clean-ups and hard to reach spaces. It's convenient foot switch raises and lowers head for specific cleaning of hard or carpeted surfaces. The vac folds in half for convenient storage and portability. It has a bagless design and washable filter for convenience and has an extra long 25 foot cord.


Available in Aqua blue, Orange, Green, White, Black and Dark Blue the Stic Vac provides an ample custom imprint area of 4" X 6". Minimum custom imprint quantity is 25. For current pricing please call us at 800 960-9080 or email us at