Sunday, November 16, 2008
Pet Diary Planner
This conveniently sized (and economical) diary is a useful and convenient way for pet owners to organize and keep track of their pet companion's immunizations, medical history, carfe providers and other important vital records. It contains both a Pet Diary and a monthly Appointment Calendar. It is a must have for animal owners.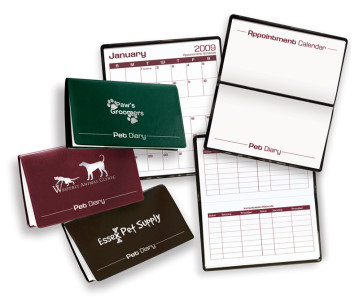 Minimum imprintable quantity is only 100. For current pricing please call us at 800 960-9080 or email us at For other pet products please visithttp://www.promotionalproductsandideas.com/DOGS.HTM
Posted by
donace
on 11/16 at 11:30 AM
Pet Products
• (0)
Comments
• (0)
Trackbacks
•
Permalink
Sunday, November 09, 2008
Jellyfish Yo Yo
Our Jellyfish Yo Yo has rubbery tether tentacles that extend several feet but it operates just like a standard yo yo.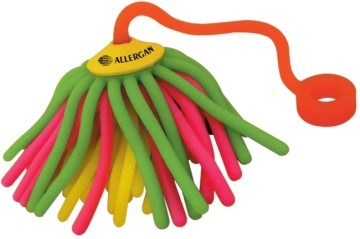 Available as a Neon Mix (as per picture) a Solid Blue or a Solid Mix the Jellyfish Yo Yo has an imprint area of 1 1/4" diameter at the top of the yo yo. With a one color imprint in the minimum of 250 they are $ 2.70 each. Have a question on larger quantities email us at or call us at 800 960-9080