Tuesday, March 31, 2009
Golf Watch with Bottle Opener
The Golf Watch has a built in bottle opener plus a clip to hang from your golf bag or barbecue. It measures 40 mm and has a heavy metal case with brush chrome finishing.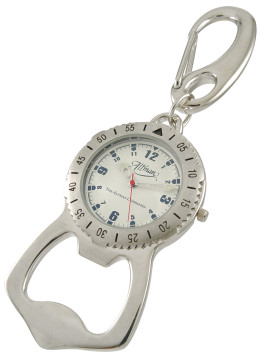 It has a genuine Japanese quartz movement and comes with a 3 year international warranty. It can be laser engraved on the back case and also imprinted on the gift box lid. In the minimum of 12 they are $ 25 each. For information and questions please call us at 800 960-9080 or email us at
Interested in other golf products visit Golf Promotional Products website
Thursday, March 26, 2009
Dog Pedometer
Our 1 3/4" X 2" X 1/2" Dog Pedometer attaches to the dog's collar. It accurately tracks up to 99,999 steps and adjust to different dog sizes and gaits.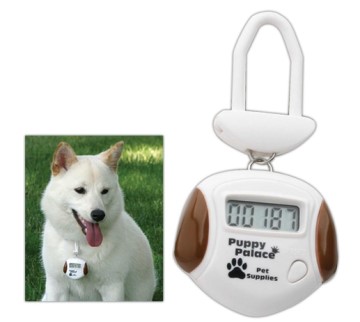 Each Dog Pedometer comes with a button cell battery that is already installed. Minimum order is 100 and they are $ 4.00 each with your custom imprint in the pedometer area of 5/8" X 3/8" or in the clip area of 5/8" X 3/16". For information or pricing on larger quantities please call us at 800 960-9080 or email us at For information on other related pet products visit our Pet related products website
Tuesday, March 24, 2009
Giant 49" Football
The Giant 49" Football is made out of doublewall vinyl construction but weighs less than 3 pounds.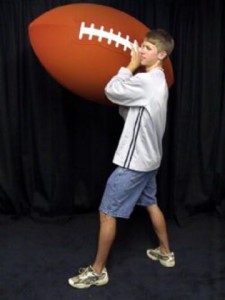 For current pricing please call us at 800 960-9080 or email us at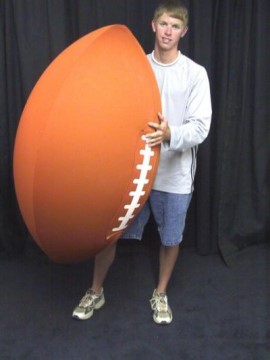 For other football related promotional products please visit Football related promotional products
Saturday, March 21, 2009
Sport Advertising Sleeve
Advertise your team, school , business or organization on our Sport Advertising Sleeve. It is made of nylon spandex dye sublimated sleeve and is tested to ultraviolet Pro UPF 50.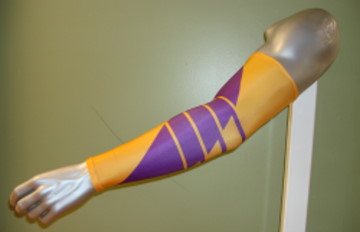 One size fitting fits most arms due to the spandex material. Complete four color process imprint is available. Minimum order of 50 is only $ 11.99 each.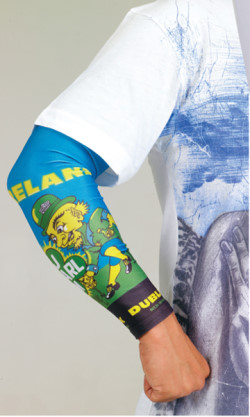 For information and current pricing on larger quantities call us at 800 960-9080 or email us at
Wednesday, March 18, 2009
Cruzzle
A really cool name for a funky new idea! The unique crayon is also a puzzle. Four interlocking premium quality crayon/puzzles per box.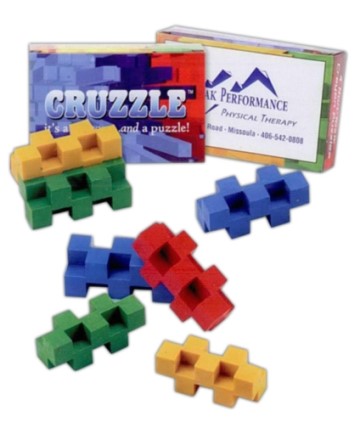 Each piece is 1 3/4" X 3/4". Colors are red, blue, orange and green. The crayons are safe and non-toxic. The imprint area on the back of the box is 2 3/4" X 1 1/4". Minimum order is 250 boxes (four to a box) For current prizing call 800 960-9080 or email us at
Saturday, March 14, 2009
Luck of the Irish Playing card Bank
Our Luck of the Irish ceramic playing card bank is 4" high X 4 1/4" diameter and is a real conversation piece. Minimum non imprintable quantity is only 12. For a custom imprint on the top or back the minimum quantity is 120.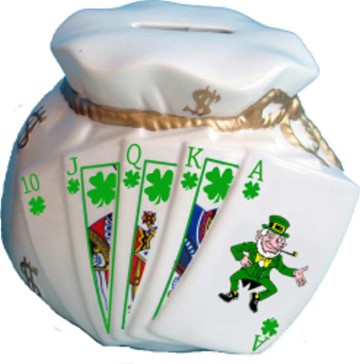 For still more imprintable banks please visit our Imprintable Banks website For current pricing and questions call 800 960-9080 or email us at
Tuesday, March 03, 2009
Talking Pens
We have a variety of Talking Pens that all have a pre-recorded humorous voice on them.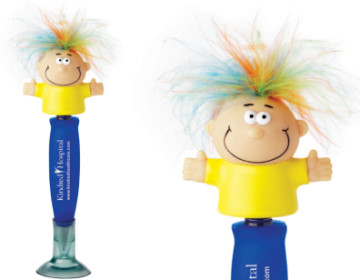 The "Feel Great" pen pictured here says - Woo-hoo! Do I feel great. It's going to be a stress free day today! The Talking pens measure 7" X 2" and provide an imprint area of 1 3/4" X 7/16". In the minimum imprintable quantity of 200 they are $ 1.60 each. For information on larger quantities call 800 960-9080 or email us at
To see our Talking pens and other Novelty pens please visit our website at Novelty Pens website