Deluxe Suede Ice Scraper Mitt
These extra wide suede mitts have pile lining to keep your hands warm and dry on cold winter mornings.
The heavy duty 11 1/2" ice scraper has a 5" wide blade with ice chippers. Avaialable in blade colors of Clear, Smoke, Transparent Blue, Transparent Yellow, Transparent Green, Transparent Red and Transparent Violet, Mitt colors are available in Gray or Tan.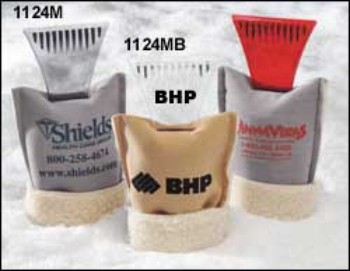 Posted by on 10/22 at 09:47 AM