Live Support 9 AM to 5 PM EST Monday thru Friday
DIGITALLY PRINTED FULL COLOR BUTTONS
Full color buttons without any plate charges plus fast delivery
Available in ten different sizes our Celluloid Buttons provide full color with out any extra charges.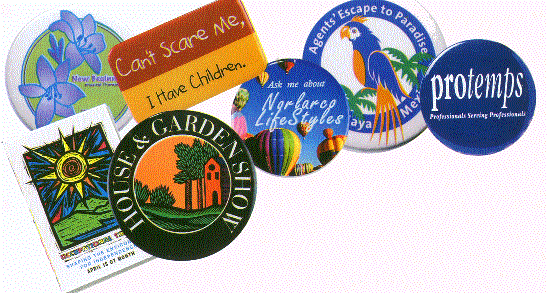 Artwork Requirements
We accept .tiff files, .eps files, Adobe Photoshop and Adobe Illustrator. The artwork should be created/scanned at 300 d.p.i. at print size if the subject matter is a photograph or artwork. If text is a part of the artwork, we recommend 600 d.p.i. at print size in order to maintain quality. Artwork can be emailed to us at donace@promotionalproductsandideas.com or don_shepherdson8@msn.com
Button Pricing
All buttons have Safety pin back. Pricing is for each button.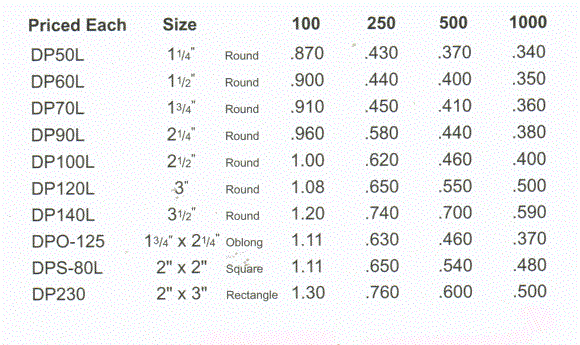 Orders can be shipped in a week with the proper artwork as specified above
Promotional Products and Ideas
1605 5th Avenue North, Suite 303
Seattle, Washington 98109
Phone 800 960-9080 or 206 285-5359 - Fax 206 286-1276
donace@promotionalproductsandideas.com or don_shepherdson8@msn.com