Live Support chat available 9 AM to 5 PM EST Monday thru Friday
Calendars

"With our Calendars You Will Always Have a Date !"
Need a specific type of calendar whether it is a wall , desk or pocket calendar we have them available that we can put your custom imprint on. Call us at 800 960-9080 or 206 285-5459 (Seattle), fax us 206 286-1276 or email us and let us know what you need and we will be glad to help. Our email address is donace@promotionalproductsandideas.com or don_shepherdson8@msn.com
For information on Religious calendars you are invited to visit our Catholic calendar website or our Protestant Calendar website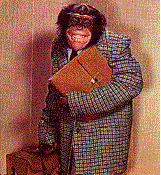 Pictured above is a picture from our 12 sheet Monkeyshines calendar. The Monkeyshines calendar comes in several sizes. The 9 1/4" X 17" spiral bound calendar has a different monkey picture for each of the twelve months These wonderful chimps in outrageous situations create humor that has proven to be a formula for successful advertising throughout many years. These calendars are available in the United States and Canada only. The minimum imprintable quantity is only 100 with your custom imprint. The imprint area is 8 5/16" X 1 11/16" and each picture measures 7 1/2" X 8 1/4".

The Monkeyshine calendar is also available in a fourteen sheet (14 different pictures) size of 9" X 19" open and when it is folded it is a 9" X 10 1/2". The imprintable area is 8 5/16" X 1 11/16". Also the Monkeyshines calendar is available in a desk calendar size of 6 1/8" X 6 1/8" with an imprint area of 5 5/16" X 1 3/16". We think that if you use these great calendars to give out to your customers that they will go ape over your great idea for calendar advertising.
Mini Stick-Up Calendars
We have a variety of mini stick-up calendars available in various shapes and sizes. Most of the mini-calendars range in size from 1 1/2 X 2 3/4" to a smaller size of 1 1/4" X 1 1/2". They are available in a variety of colors and shapes with your imprint and the minimum custom imprint amount is only 150.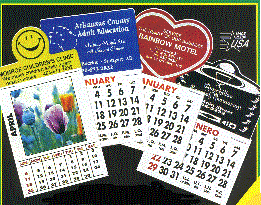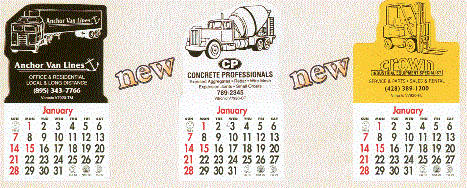 Scenic Calendars
Although we have many types of calendars available still another popular series is that of what we like to call our scenic calendars. Many of these have pictures of well known nationwide landmarks while still others may have pictures of birds, animals, flowers and nature scenes to name only a few. Here are three pictures below from our 16" X 24 1/2" Scenes of America calendar. This calendar features two months on a page with a large picture as per the below scenes, This calendar affords a large imprint area of 13 15/16" X 3 3/8" area for your imprint. These calendars are lithographed on top quality enamel paper for vivid reproductions. This is a style calendar in size and price that is in high demand by business concerns of all types. A minimum order of calendars is only 50.
.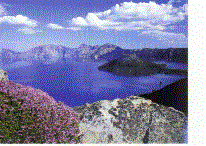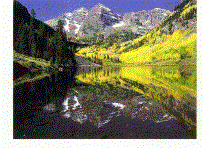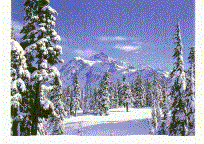 Pictured above from left to right are Crater Lake, Oregon, Maroon Bells, Colorado and Mt.Shuksan, Washington.
Car Collector's Calendars
Here are some photos from our fourteen sheet calendar collector's series of fine automobiles. Can you name them ? The calendar size is 9" X 16" open and 9" X 9" when it is folded the calendar provides an ample imprint area of 8 5/16" X 1 11/16". Minimum quantity here is only 100. These calendars could be the right vehicle for your upcoming promotion.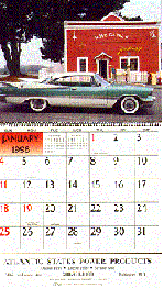 Classic Tractors Calendars

The development of the tractor is the story of America. The tractor represents the great advances in technology, progress and leadership for the nation. These machines of "power" are highly valued and very collectible. The series of full color pictures of tractors illustrates some of the most significant models. Almost every business is effected directly or indirectly by agriculture, and this calendar will deliver the donor's message in a most appealing way. This tractor calendar is printed with soyoil inks in support of American farming. The calendar paper is enamel coated and the memo pad is in two colors. The calendar size is 10 5/8" X 18" open and when it is folded it is 10" X 10". The imprintable area is 10 X 1 15"16". Minimum order is 100.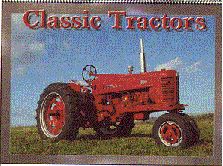 Wild Wings Calendars
The forests, prairies, lakes, streams, mountains and even our backyards are made more beautiful because of the birds that inhabit them. Each specie is totaly unique but all are so delicate and so colorful. The work of master naturalist/photographers have created this calendar that will bring these very precious special creatures up close for your customer's pure enjoyment.The pictures on these calendars can be saved to create a permanent full-color library for indentification. The calendar is made of recycled paper and printed with soybean oil inks that include the advertising message. This fourteen sheet calendar size is 9" X 16 when open and when folded it is 9" X 9". The approcimate imprint size is 8 5/16" X 1 11/16". Minimum order with your imprint is 100.
Give us a call at 206-285-5359 and we will send you a calendar catalog.