Funky Pen Holders and Clock
These 5" high Funky combination pen holders and clocks are available in imprintable quantities of 50. The imprint area is 3/4" X 4/16". Please note that they do not come with a pen or pencil.

The Clock Rocker with a pen/pencil holder and built in clock measures 4 1/2" and the imprint area is 3/4" X 3/16". Minimum imprintable quantity is 50.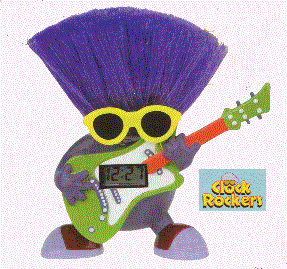 Need pricing information you are invited to call us at 206 285-5359 or email us at donace@promotionalproductsandideas.com