Live Support Chat 9 AM to 5 PM Monday thru Friday
Commemorative Plates
We can do a commemorative souvenir plate in either ceramic or porcelain. They can be done as a one color imprint or a four color process in either a kiln fired plate or a decal applied application.. Plus we can put your imprint on the back of the plate describing the history of your church, event or building, etc. that will enhance the perceived value of the customized plate for your church, organization, historical site or business. For our free 56 page printed commemorative plate (has mugs too) catalog give us a call at 800 960-9080 or 206 285-5359 (Seattle) or email us at donace@promotionalproductsandideas.com or don_shepherdson8@msn.com
The left picture shows a 10 1/4" diameter plate with a vintage edge. The center imprintable area is 6". The picture on the right is a 8 3/4" ceramic plate with an imprintable area in the center area of 5 1/2" plus the outer quadrant rims may also be custom imprinted. Minimum custom imprint using the digital imprinting process is only 36. For kiln fired plates the minimum is 150.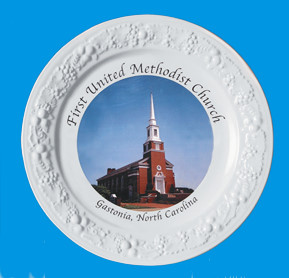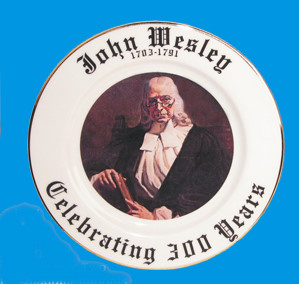 Pictured below are examples of plates that we have recently done. The pictures show different formats and layouts that can be used in both full color and black and white.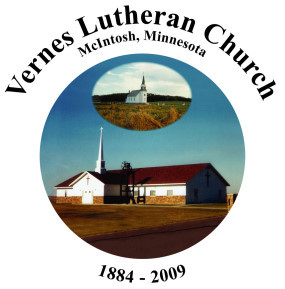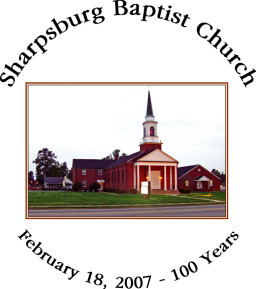 We can do a single imprint as shown below in your choice of colors.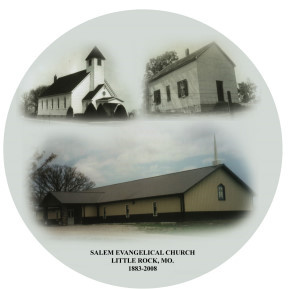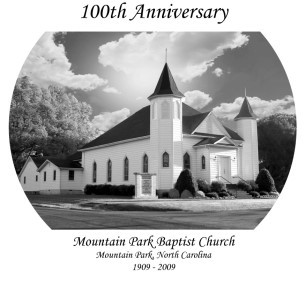 Two more examples of different motifs for plates. The picture on the right shows the interior of the church.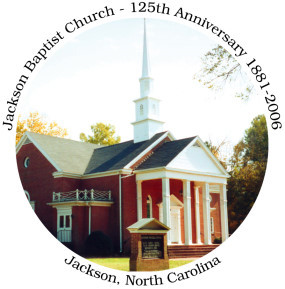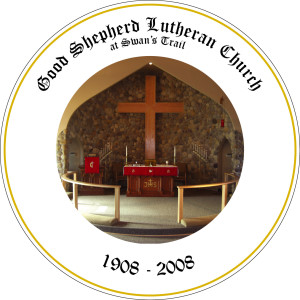 Picture below is a Cobalt Blue plate on the left with good use of a Gold outer rim and a strking gold imprint. On the right is a good example of a White plate with a nice use of a full color imprint in the center of the plate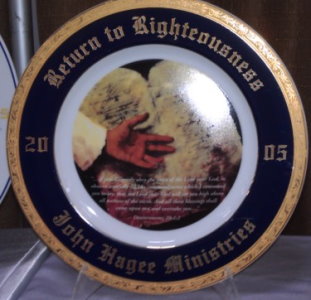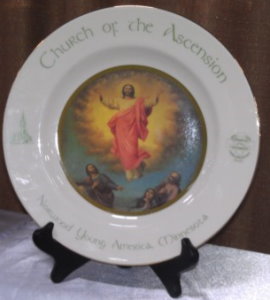 Special Event Plates
We can do commemorative plates for any event that you may be having. Picture below is a colorful example of what can be done for your special event.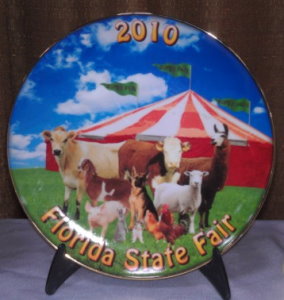 Winterize Your Plate
Send us via email or US mail a picture of your church or building and we can winterize it to show how it looks in the winter! This can be done on any plate or mug.

Pictured on the top left is a 10 1/2" Octagonal plate, the middle picture is that of a 10 1/4" Vintage edge rim plate and the upper right shows a Fluted Cobalt edge plate.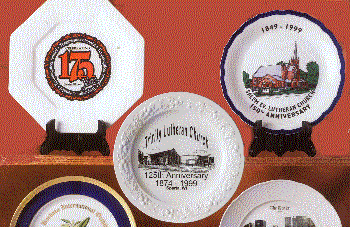 Pictured below are some examples of a 8 1/8" Ceramic plate and on the right is a 10 1/4" Porcelain plate. Both of these plates are done in a four color process.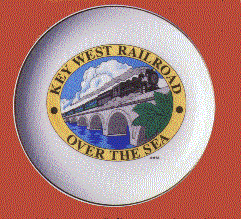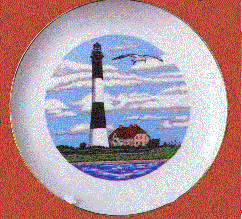 Here we have a plate that was done for the 200th anniversary of a church. The front of the plate has the picture of the church while the backside has the church history.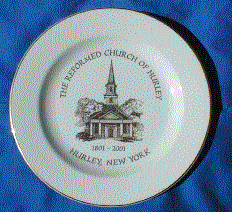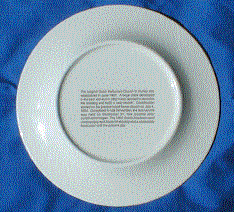 This picture shows a 10 3/8" Coupe plate with a gold rim and cobalt blue verge.
For our free 56 page printed commemorative plate (has mugs too) catalog give us a call at 800 960-9080 or 206 285-5359 (Seattle) or email us at donace@promotionalproductsandideas.com or don_shepherdson8@msn.com
Looking for more ideas for custom imprinted plates please visit our imported from Istanbul Glassware Plate online catalog at