Live Support Chat 9 AM to 5 PM EST Monday thru Friday
Wastebaskets
Our custom imprinted Wastebaskets with a imprintable minimum of only 36 provide a colorful way for businesses, schools and organizations to have a colorful imprintable reminder of their branding. The Wastebaskets are made from high quality electrolytic tinplate material and are available in either a 19 1/4" high X 10"diameter size that provides an imprintable area of 18 1/2" high X 30" wide or the Tapered size of 15" high X 10 1/4" diameter. which has an imprintable size of 14" high X 24" wide The imprint can wrapped around the wastebasket. Please note that they are also available with an imprinted Basketball backboard or Football Goal post. The larger wastebasket also has a sand urn made from spun aluminium to fit on the top of the wastebasket. The sand urn also comes with 1/2 pound of sand.. For current pricing and information you are invited to call us at 800 960-9080 or 206 285-5359 or email:donace@promotionalproductsandideas.com or don_shepherdson8@msn.com
The left two pictures are the larger Wastebaskets and the two pictures on the far right are the tapered Wastebaskets.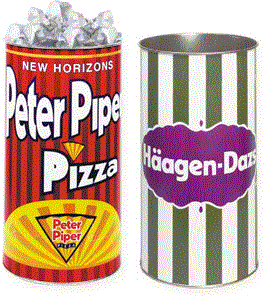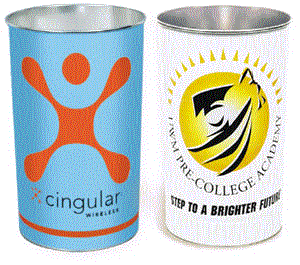 School Wastebasket
Here we have the front and back side of the Wastebasket done by a school. Just give us your school crest or logo and we can put it on the Wastebaskets. These are great fund raisers as you can order as low as 36.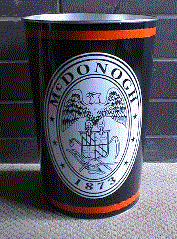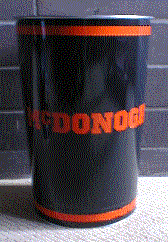 Camp Wastebasket
This Wastebasket illustrates how a Camp used their artwork for their Wastebasket order.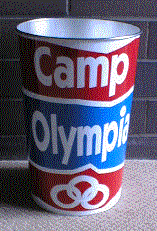 Wastebasket with Full Color Imprint
Here is a picture of a full color imprint on a Wastebasket