Farmers' Almanac
When you personalize your 96 page promotional Farmers' Almanac with your logo and text, you are tying your name to a time tested brand with a national reputation for reliability and traditional values. Since 1818, the Farmers' Almanac has stood for what is good and right with the world and it's environment. It strongly reminds people of how to enjoy the simple pleasures in life. Each almanac includes weather forecasts for a full year, fishing calendar, gardening tips, entertaining short stories, cooking recipes and timely household tips.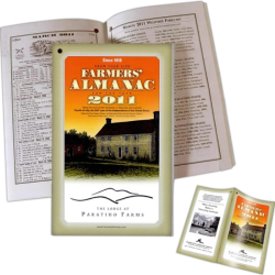 The 8" X 5 1/4" Farmers' Almanac can be custom imprinted on the front cover in an area of 1 1/4" X 1 3/4" and also on the back cover in an area of 7 1/4" X 4 1/4". Minimum order with a custom imprint is 250.
82% of Farmers" Almanac readers keep their Almanac for at least one year.
71% pick up their Farmer's Almanac six or more times a year.
90% of people who receive a promotional Farmers' Almanac continue to do business with the firm that gave it to them.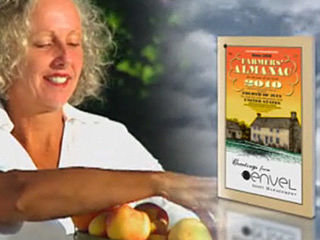 Send us your artwork and text and our art department can prepare a Farmers' Almanac sample to show how your imprint will look on the finished product.
Need current pricing information on the Farmers Almanac you are invited to call us a 800 960-9080 or 206 285-5359 (Seattle) or email us at donace@promotionalproductsandideas.com or don_shepherdson8@msn.com