Giant Fortune Cookies
We have a variety of Giant Fortune Cookies that have an imprint area of 2.187" X 3/8"
We can provide flavors Apple, Blueberry, Bubble Gum, Cherry, Banana, Chocolate, Cinnamon, Coconut, Fruit Punch, Graham Cracker, Grape, Mint, Raspberry, Red Apple, Root Beer, Strawberry and Vanilla. - Our traditional Giant fortune cookies are baked fresh to order with your clients messages, logos and slogans inside. Need something new and exciting? Try our gourmet flavored and colored fortune cookies! All custom fortune cookies are wrapped in clear cello for freshness. Need custom wrapper? We can do that too! We can do up to five different custom messages in the minimum of 500 or you may use stock inspirational messages. In the minimum of 500 they are less than $ .50 each.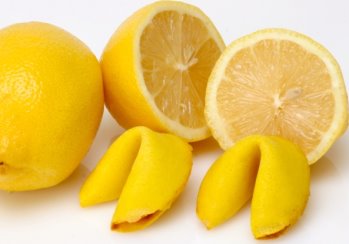 For more information and current pricing on the various flavours of the Giant Fortune Cookies you are invited to call us at 800 960-9080 or 206 285-5359 (Seattle) or contact us at donace@promotionalproductsandideas.com or don_shepherdson8@msn.com