Rally Gloves with Mini Finger Poms
The Rally Gloves can be made in any color you want. Each Glove Finger has a mini Pom Pon attached to the tip of the glove finger. Plus your custom imprint can be embroidered on the gloves in an area of 1 1/2" X 1 1/2".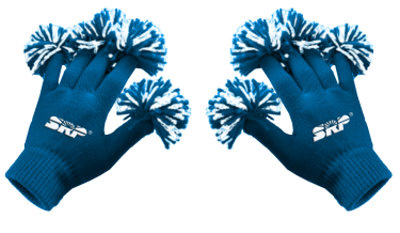 Minimum custom imprintable order is 250.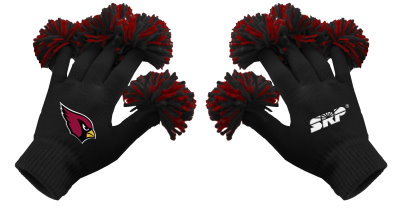 For more information and current pricing on the Rally Gloves you are invited to call us at 800 960-9080 or 206 285-5359 (Seattle) or contact us at donace@promotionalproductsandideas.com or don_shepherdson8@msn.com