Stylus/Pens Our Stylus/Pens are 4.3" in length and they provide a custom imprint area of 1/2" long X 1/10" high. If you have specific stylus needs please call us at 800 960-9080 or email us at donace@promotionalproducts.com or don_shepherdson8@msn.com
These handy Stylus/Pens pictured below have a soft rubber tip on one end and a pen on the opposite end. The stylus elimanates all the hassles and inaccuracies of attempting to use one's fingertip to type in a text message, email, URL, etc. on a cellphone or other device,
Soft tip stylus
Stylus for your iPad / iPad2 / Samsung Galaxy / Android Tablets and other touch screen devices!
Built-in clip for convenient storage
Never worry about fingerprints on your mobile device again!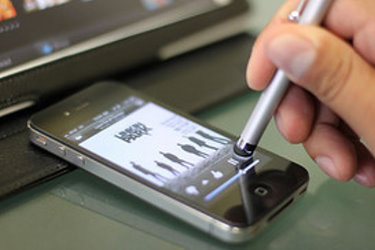 Available in seven stunning barrel colors of Dark Red, Red, Sky Blue, Light Blue, Dark Blue, Black, White and Silver.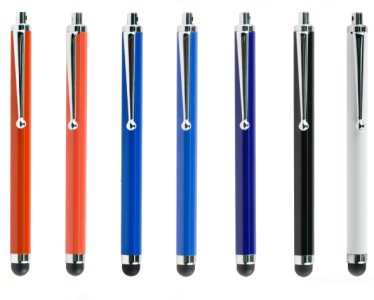 Less than $ 5.50 each in the minimum imprintable order of 50
For more information on our Stylus/Pens you are invited to call us at 800 960-9080 or 206 285-5359 (Seattle) or contact us at donace@promotionalproductsandideas.com or don_shepherdson8@msn.com