Live Support Chat 9 AM to 5 PM EST Monday thru Friday
Sports Fans
We have a complete selection of stock shaped Sports Fans that can be custom imprinted on the front with your school name, logo and colors or for your sports organization. The back of the fan has ample room for a schedule or information for your school or organization. Stock shaped fans are available for Tennis, Soccer, Basketball, Golf, Baseball, Football and Volleyball. Also we have stock Mascot shapes and can also do custom shapes of Mascots.
Need current pricing information or samples please call us at 800 960-9080 or 206 285-5359 (Seattle) or email us at donace@promotionalproductsandideas.com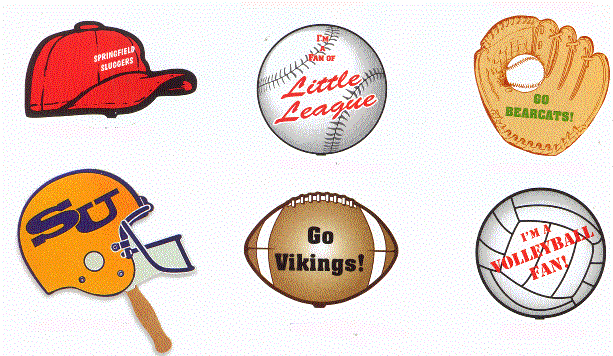 Pictured below are various stock Mascot fans that are readily available to be custom imprinted for your team or organization.

Below we have several examplesof custom fans. Just ask us if you are considering a custom fan and we will be glad to obtain pricing for you.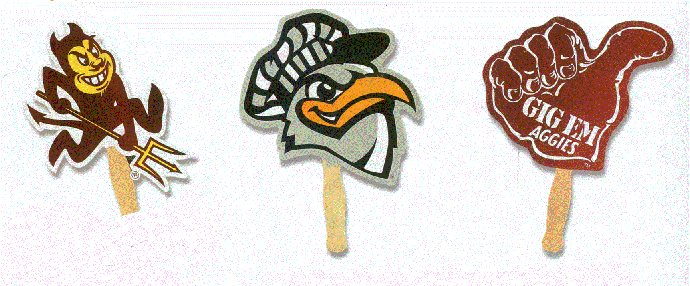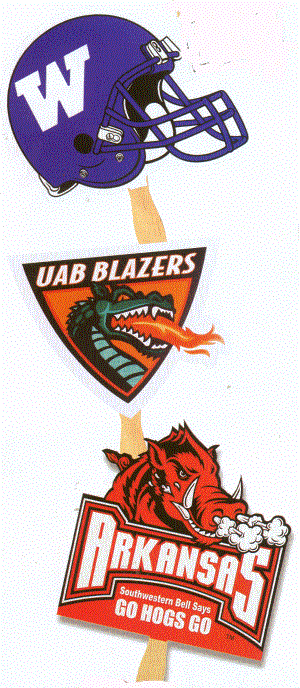 We also have stock religious fans and they can be seen at our website at http://www.promotionalproductsandideas.com/PROTFANS.HTM
For still more ideas on general fans please visit our general fans website at http://www.promotionalproductsandideas.com
Need current pricing information you are invited to call us at 800 960-9080 or 206 285-5359 or email us at donace@promotionalproductsandideas.com